AQUÍ ENCONTRARAS ALGUNOS DE NUESTROS SCHNAUZERS Y OTROS CRIADOS POR NOSOTROS QUE SON CAMPEONES.
NUESTRO MAYOR OBJETIVO ES LA CALIDAD, LA SALUD, EL TEMPERAMENTO Y LA BELLEZA, LO DEMÁS VENDRÁ SOLO.
HERE YOU CAN FIND SOME OF OUR SCHNAUZERS AND OTHERS THAT WE HAVE BRED. THEY ARE CHAMPIONS NOW.
WE ARE MOSTLY CONCERNED ABOUT QUALITY , HEALTH, CHARACTER, AND BEAUTY. THE REST WILL JUST COME NATURALLY.
CACHORROS NEGROS Y SAL Y PIMIENTA
BLACK PUPPIES AND SALT & PEPPER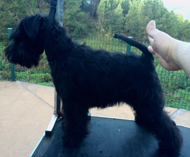 DISPONIBLE CACHORROS SAL Y PIMIENTA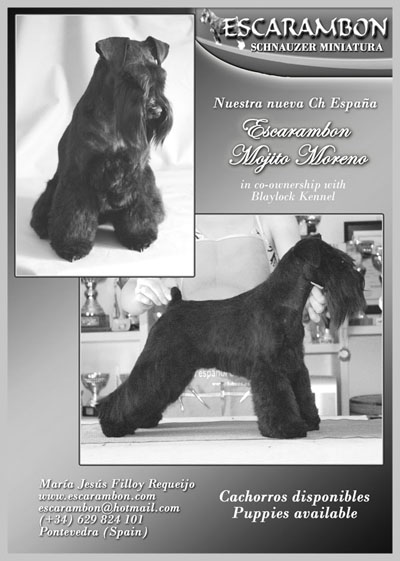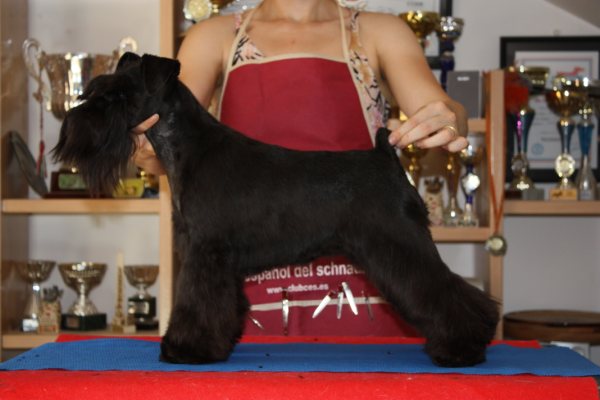 CH. ESCARAMBON MOJITO MORENO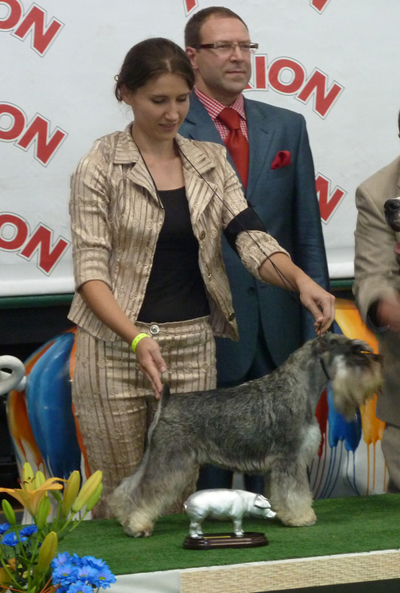 SAILER´S NUEVE DRAGONES TAO
winning RBOG at the International Show in Lalin (Spain)